Meet The VoIP Biz: A VoIP Phone System for Smart, Modern Businesses
The VoIP Biz is designed for businesses just like yours. With enterprise class features, an all-inclusive pricing model, and an award-winning design, The VoIP Biz isn't just another business phone system, it's the smarter way for your business to take advantage of Unified Communications (UC.) The included mobile softphone gives your employees the power to communicate how and where they need to. And, with 24/7, technical support, you can know your business communications are always covered.
Fortune 500 Phone System Features: Small Business Affordability
Phone system pricing doesn't have to be expensive or complex. Get a fully featured UC Solution, without
spending a fortune. Click on any of the feature categories to learn more!
Simple and Powerful

Forget limitations and complexity. With an easy to use browser-based interface, administrators save time.

Communicate

With Softphone Apps for iOS and Android, productivity soars and your office is wherever you make it.

Reporting and Analytics

Call details shouldn't be an "extra". That's why we give our clients access to advanced call reporting and analytics.

Simple and Powerful

Forget limitations and complexity. With an easy to use browser-based interface, administrators save time.
D-Series IP Phones Solution
Digium's D-Series IP phones provide best-in-class functionality at a fraction of cost you'd expect.
Forget complex feature codes, confusing button sequences and difficult menus. Digium D-Series IP phones are elegant and built with quality, featuring full-color displays, small programmable buttons and high-quality audio. And Digium's latest phone features a full touchscreen interface.
Digium D-Series IP Phones – the perfect complement for any VoIP Biz deployment.
Unparalleled Ease of Use.
With an intuitive browser-based interface, and Digium's unique Switchboard, productivity soars as you focus on your business, not your phone system. Administrators and users alike access their own web interfaces, making previouslydifficult tasks as easy as type and click.
Easily allow employees to optimize their phone system experiences by:
Setting speed dials and favorites
Utilizing advanced call rules (advanced forwarding)
Collaborating with coworkers using Chat and Video Chat
Performing advanced tasks, such as Transfer, Monitor, Record and more
Management Without Headaches
Call Queue control allows administrators to focus on big-picture business processes and not on phone system administration.
The VoIP Biz doesn't require any complex programming skills, memorization of arcane command-line statements, or phone button sequences.
A straightforward interface makes even administration easy with in-line help and point-and-click simplicity.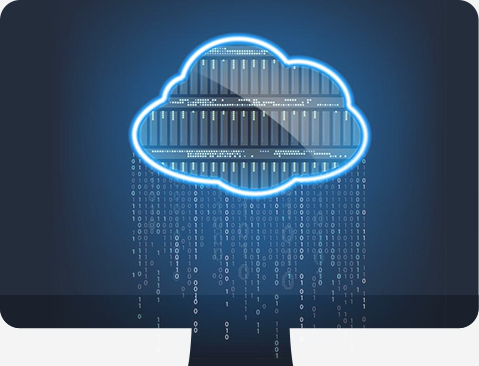 Unified Communications Your Way
The VoIP Biz is an excellent choice for use in almost any industry, from education to healthcare and from retail to government. And with multiple
deployment options available, it can fit your needs whether you have 5 or 500+ handsets. It's never been a better time to adopt a
next-generation phone system.

On-Premise
Your business needs scalability, control, and customization from a phone system that is loaded with advanced Unified Communication features, but still affordable. The VoIP Biz on-premise is the answer. Whether you are looking to deploy on a dedicated appliance equipped with state-of-the-art technology or in a virtual environment, The VoIP Biz provides the necessary power and connectivity for any organization.

Virtualized
Now, more than ever, small and midsized businesses (SMB) face similar challenges including shrinking budgets, limited IT personnel, and a lack of overall time and resources. To combat these challenges, companies are turning to virtualization. These businesses are rewarded with cost savings and simplicity by utilizing solutions that are optimized using virtualization. And with today's phones, there's never been a better time to make the switch.

Cloud
More than a hosted PBX, The VoIp Biz Cloud is a full-featured Unified Communications (UC) solution designed for SMBs. Now you can take advantage of powerful UC features, including presence, instant messaging, conferencing and mobility all for a low monthly rate. See for yourself how The VoIP Biz Cloud simplifies the way your business communicates.
Get Started Now
Get phone numbers in any area code, search for custom numbers. Quick & Painless Setup.